I had a dear friend retire from work a few months ago.
And, of course, a retirement party was in order!  One of the organizers said "hey Emily, could you do some decorations?  I'll bring the stuff."
And I thought "oh gosh, well I don't know, and .... DUH YES PLEASE!"
It was so much fun.
She brought all kinds of fun supplies for the garden themed party.
She said "can you do these kinds of banners?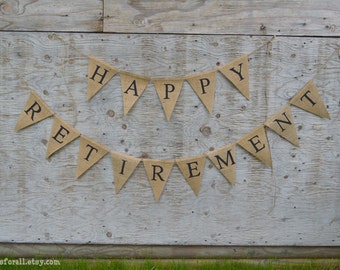 And I said "sure!" and put together these:
She said "could you put together a card gathering box? - like this maybe?"
And I said sure and did this:
With this on top
And made these cards for people to write on if they liked.
We brought flowers and pens, stenciling stuff and spray for prayer flag offerings.
It was really a lot of fun and I'm so happy for my friend - I was so honored to have a role and he really loved it all.
Plus he got a retirement painting as a gift out of the deal. It was a great week of creating for a really fun cause in an organized way which kind of gave me a taste of what my own 'retirement' might look like some day.  Yes!